FIPGAUGES.COM HELP:
Downloding Gauges
Downloading Guide
For help on downloading our gauges, then click here.
Installation and Updates
Install Guide
For help installing our gauges in SPAD.neXt, then click here.
Custom Colours
Custom Colours
For info on gauge text custom colours, then click here.
In Gauge Menus - Mini Menu
Mini Menu Guide
For help with using in gauge menus (Gauges with blue LED), then click here.
Change Log
Change Log
To view the guage change log, then click here.
Contacting Us
Contact Us
For information about contacting us, then click here.
FAQ's
FAQ Page
For our FAQs page, then click here.
Trouble Shooting
GAUGES LOOKING BLANK, DIM OR POWERLESS?
Gauges are coded to turn off electrical components when aircraft has no power or lower than monitored DC voltage, digital gauges will be totally blank.
1) Load and power up an aircraft and re-test.
2) Check out my
Virtual Power Tutorial Video
.
3) Click to download my free fipgauges
Virtual Power Settings Gauge
.
BUTTONS NOT WORKING ?
This can be caused by any of the following. (all are actual examples)
1) SPAD.neXt user reprogrammed buttons saved in profile take priority - remove any SPAD.neXt profile button programming or retest in a blank profile. You can also delete and re-add the gauge to restore our defaut gauge button or dial programming.
2) FIP needs re-booting - Unplug/Replug USB to FIP
NO SOUND ?
(Sound enabled gauges only)
This can be caused by any of the following. (all are actual examples)
1) Make sure the in gauge volume isn't set to '0'
2) SPAD.neXt routes sound out of your default sound device so make sure that device isn't muted
IMPORTANT INFORMATION FOR SAITEK "saiflightsimx" DRIVER CUSTOMERS: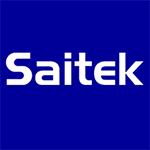 Saitek driver (saiflightsimx.exe) gauges have been retired and are no longer available to buy, but I will continue to provide support for customers who own them. Should you already own Saitek gauges and want to ugrade to SPAD.neXt then we can upgrade your gauges for free. Just contact us with your order number and we will be happy to arrange re-activation of your downloads to point to the SPAD.neXt downloads.
SPAD.neXt has given us new functionality to build into gauges and additional creativity not possible using Saitek Drivers (like menus, sounds and transparancies) so no time to look back.