Requires Registered SPAD.neXt

Registered SPAD.neXt driver is required to run our gauges, which are significantly more advanced than the gauges that come bundled with the Panels. Because of this the old legacy Saitek drivers can not run our gauges. Please only purchase 0.9.7.x gauges if you are running SPAD.0.9.7.x or higher as they will not work in the old SPAD.neXt 0.9.6.x. If running SPAD.neXt 0.9.6 or older we recommend upgrading. Click on logo above to goto SPAD.neXt website, where you can also download a free 14 day trial.


Requires Flight Information Panel
(or SPAD.neXt Virtual FIP)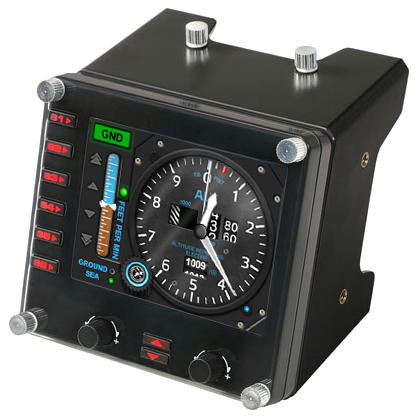 Our flight simulator gauges are designed to run on Saitek, Madcatz or Logitech Flight Information Panels (FIPs - Picture above). If you want to run the gauges on a monitor an additional SPAD.neXt vFIP subscription is required.


Requires one or more supported Simulators
You must also own one of the supported simulators, check out the which simulators page link at the top of the page.