INSTALLING GAUGES:
IMPORTANT: Our
S
pad.
N
ext
P
rotected (.SNP) gauge files can not be opened in Windows, so please do not try. Follow the steps below...
1) Download your gauge and make a note of where it's downloaded to.
2) Your gauge files and folders can be saved anywhere but
NOT in your SPAD.neXt application folders
. Putting gauges in the SPAD.neXt application directory tree will cause issues with auto updates not working.
3) Move (or copy) the downloaded (gaugename).snp file(s) from your download folder into your preferred folder on your PC (create a new folder somewhere if you need to). SPAD.neXt recommends creating a folder "fipgauges.com" in the folder "My Documents\SPAD.neXt\Gauges" and place the (gaugename).snp file(s) there, but this is optional. Also DO NOT rename the gauge files.
4) Open SPAD.neXt and open the FIP page by clicking on the FIP icon on the left-hand side menu. (if there is no FIP icon then SPAD.neXt has not detected any Physical FIP's and no Virtual FIP's have been added. In this scenario you may need assistance from SPAD.neXt)
5) Once on the FIP page of SPAD.neXt, select the FIP (or virtual FIP) you want to load the gauge to and then click the add gauge button on the right-hand side.
6) If you have put your (gaugename).snp file(s) into a folder already known to SPAD.neXt then simply refresh that gauge folder using the refresh icon to the right of the folder name. Your new gauges will appear after indexing finishes.
7) If you have put your (gaugename).snp file(s) into a new folder that SPAD.neXt does not know about, then click "add location" at the bottom of the gauge loading form and point it at the new gauge folder. Once indexing has completed your new gauges will then be visible in the loading panel on the right.
8) Having selected the gauge folder on the left and clicking on the gauge you want to load on the right, you will have the option to load the gauge into the current profile.
Updating 0.9.6.x gauges in SPAD 0.9.7.x
ANNOUNCEMENT: SPAD 0.9.7.x Just Released. 0.9.6.x gauges are updated in SPAD now. Click link for video tutorial. Update Gauges


UPDATING GAUGES: SPAD 0.9.6.x
A) If you have ANY older ".zip" gauges you should delete them ALL, they are also no longer supported with current versions of SPAD.neXt and are many versions behind the current gauges. Log onto your fipgauges.com account and download the latest ".snp" gauges from your order(s) history and follow the installation instructions above.
B) If you are updating any existing ".snp" gauges simply, log onto your fipgauges.com account and download the latest ".snp" gauges from your order(s) history and replace the old (gaugename).snp files(s) with the new. If SPAD.neXt is running, then reload
LEGACY GAUGES ".zip" file Format:
Please delete ALL old .zip file gauges and download replacement .snp gauges from your order history. Old ".zip" gauges are significantly incompatible with current versions of SPAD.neXt, while they may run, they will run very badly and be missing years of updated features.
OTHER INFO:
While you can re-program buttons and dials in SPAD.neXt, any changes to buttons or dials that come pre-programmed with our gauges to perform specific gauge functions will probably stop working. Any manual re-programming of buttons will take priority over our pre-programmed buttons and as a result you may no longer be able to operate the gauge. In this scenario you can delete and re-add gauge in SPAD.neXt, to restore all button and dial programming.
Button labeling is available in SPADneXt 0.9.x for when you use the Button Side Panel Versions or when you turn on the Button side panels in gauge. Editing the button labels in SPAD.neXt does not interfear with gauge operations, but when you manually program buttons and save them in a profile the gauge coded buttons will be ignored.
IMPORTANT INFORMATION FOR SAITEK "saiflightsimx" DRIVER CUSTOMERS: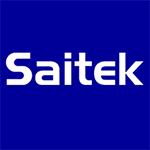 Saitek driver (saiflightsimx.exe) gauges have long since been retired and are no longer available to buy and are no longer supported. Should you own Saitek gauges and want to ugrade to SPAD.neXt then we can upgrade your gauges for free. Just contact us with your order number and we will be happy to arrange re-activation of your downloads to point to the SPAD.neXt downloads.
SPAD.neXt has given us new functionality to build into gauges and additional creativity not possible using Saitek Drivers (like menus, sounds and transparancies) so no time to look back.